vertigo
Superhero






member is offline




follow me on twitter - @vertigo_alan





Joined: Aug 2008
Gender: Male


Posts: 2,345

What have they done to Picasa?
« Thread Started on Mar 15, 2011, 5:42pm »

---

What on earth has happened to Picasa!

When you click the upload tool, you can no longer add a description or modify the date before the upload.....

Also, i cannot preview thumbnails and delete the ones i don't want before i actually confirm the upload.....

ALSO, the thumbnails have been replaced by larger preview photos AND it takes A LOT longer for photos to upload

How can i get my old style Picasa back........I don't like change

Please help!

Alan

---
crib goch
Superhero+
member is offline









Joined: Dec 2005
Gender: Male


Posts: 3,481
Location: Hexham

Re: What have they done to Picasa?
« Reply #1 on Mar 15, 2011, 7:05pm »

---

Yes definitely some changes since I last uploaded anything Alan.

Guess they just have to keep messing with things .............

---

Martin
ROB
ROB KANE SUPERHERO!!
member is offline





Joined: Jan 2009
Gender: Male


Posts: 1,499
Location: Limestone country

Re: What have they done to Picasa?
« Reply #2 on Mar 15, 2011, 8:57pm »

---

I know what you mean Alan

i had to upload my pictures of brimham rocks then view them on here so i could then edit and add captions...

why do they mess with something that seemed to work anyway.


cheers
rob

---
JB
Super-duper-hero
member is offline




An Evening With...





Joined: Feb 2004
Gender: Male


Posts: 6,291
Location: Wharfedale in God's Own County

Re: What have they done to Picasa?
« Reply #3 on Mar 16, 2011, 2:33pm »

---

You'll have to change to Flikr, Alan.

John

---
nichol02
Superhero+
member is offline




Tiggy 1996 - 2013.





Joined: Feb 2004
Gender: Female


Posts: 3,876
Location: Lytham St Annes

Re: What have they done to Picasa?
« Reply #4 on Mar 16, 2011, 8:47pm »

---


Mar 15, 2011, 5:42pm, vertigo wrote:

What on earth has happened to Picasa!

When you click the upload tool, you can no longer add a description or modify the date before the upload.....

Also, i cannot preview thumbnails and delete the ones i don't want before i actually confirm the upload.....

ALSO, the thumbnails have been replaced by larger preview photos AND it takes A LOT longer for photos to upload

How can i get my old style Picasa back........I don't like change

Please help!

Alan



I dont like the change either Alan.

Caroline

---

The fleeting hour of life of those who love the hills is quickly spent, but the hills are eternal, always there will be the lonely ridge, the dancing beck, the silent forest, the exhilaration of the summits. These are for the seeking and those who seek and find while there is still time will be blessed both in mind & body. AW- Book 7 The Western Fells.
vertigo
Superhero






member is offline




follow me on twitter - @vertigo_alan





Joined: Aug 2008
Gender: Male


Posts: 2,345

Re: What have they done to Picasa?
« Reply #5 on Mar 16, 2011, 9:37pm »

---

Can we start an online petition or something to make them (whoever them are) change it back to the way it was......

Between us we can make a change!!!!!

Alan

---
berlintom
Wanderer
member is offline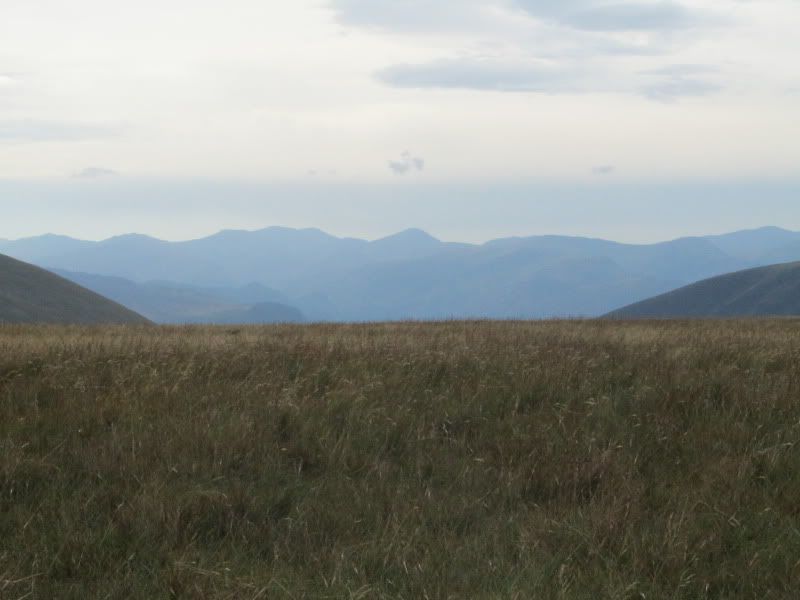 Mungrisdale Common - the choice of champions





Joined: Apr 2009
Gender: Male


Posts: 152
Location: Darlington

Re: What have they done to Picasa?
« Reply #6 on Mar 23, 2011, 7:55pm »

---

Uploading to Picasa from a folder on my computer kills my internet! It works OK if I do it from within Picasa itself, although this takes an eternity too. But trying direct - hopeless!!!

I normally love Google products and work with them on a daily basis, but Picasa is being a right pain at the moment!

Finally - 1 picture uploaded! Took 4 minutes!! Grrrrrrr.....

---
Jenny
Super-duper-hero
member is offline




Summit of Cradle Mountain, Tasmania February 1st 2013





Joined: Aug 2006
Gender: Female


Posts: 6,266
Location: Hemel Hempstead & Applethwaite

Re: What have they done to Picasa?
« Reply #7 on Mar 23, 2011, 8:47pm »

---

I know they've changed it but I'm not having any real problem. I just drag and drop a whole folder - the option is now on the column on the right hand side. Only seems to work using Internet Explorer though, can't do it using Mozilla.

Jenny

---

I love to go a-wandering .....