greggy4
Ridge Runner
member is offline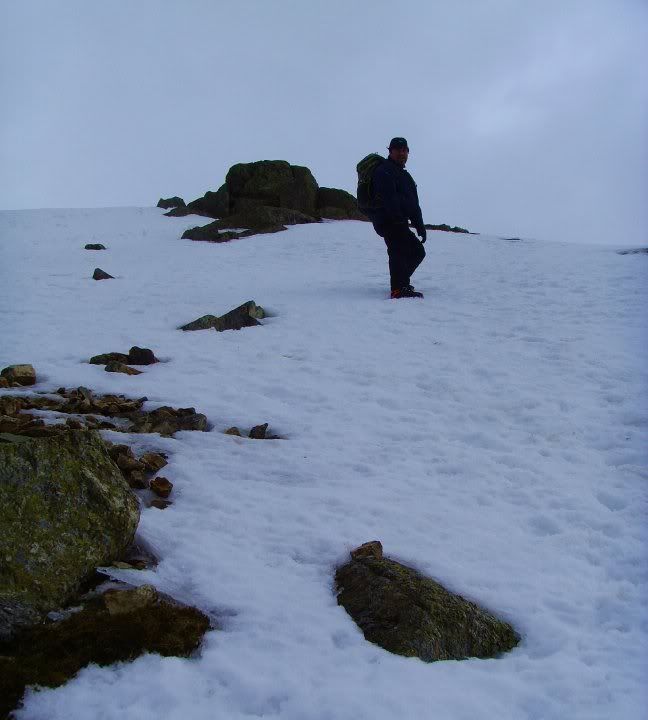 206/214







Joined: Sept 2010
Gender: Male


Posts: 503
Location: The Great Border City

Bakestall, Skiddaw, Ullock Pike 02-05-12
« Thread Started on May 2, 2012, 4:46pm »

---

Parking at Peter House Farm, the plan was a quick ascent up Bakestall, Skiddaw and a run down the Ullock Pike Ridge, met a bloke called Ian from Frodsham Cheshire at the carpark and ascended Bakestall via Birkett Edge with him, it was his 210th Wainwright, and altho never he had never heard of The Society, hopefully he could be a new member!, do i get commision??, good luck tomorrow Ian on your final 4!, leaving Ian and following the fenceline up to Skiddaw in practically zero visibility, everything was great until, disaster!, i went over on my left ankle, for some reason i keep on going over on my left ankle never my right!, so a hobble down the scree to Carlside Tarn where i pumped myself full of paracetamol, the pain just didn't ease so it was a slow, slow hobble down the Ullock Pike Ridge to Barkbeth, then onto Melbecks and back to the car, currently at home with half a tin of freeze spray on my ankle, and to be honest its still throbbing!, i doubt I'll be out over the weekend! had a 13mile run planned
weather was quite mild altho cloud on the summit made for zero visibility, a good day except for my painfull ankle!

http://www.facebook.com/media/set/?set=a....=1&l=ee6cf3efec

---

Ad Montes Oculos Levavi
Jenny
Super-duper-hero
member is offline




Summit of Cradle Mountain, Tasmania February 1st 2013





Joined: Aug 2006
Gender: Female


Posts: 6,266
Location: Hemel Hempstead & Applethwaite

Re: Bakestall, Skiddaw, Ullock Pike 02-05-12
« Reply #1 on May 3, 2012, 9:17am »

---

That did look very murky at the start, the day seems to have improved as it went on. Sorry to hear about your ankle, hope it doesn't keep you off the fells for too long.

---

I love to go a-wandering .....
greggy4
Ridge Runner
member is offline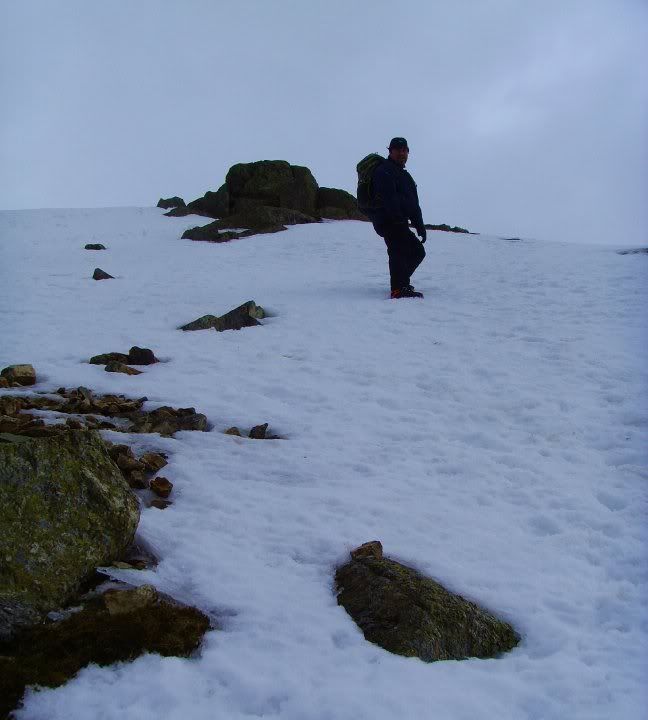 206/214







Joined: Sept 2010
Gender: Male


Posts: 503
Location: The Great Border City

Bakestall, Skiddaw, Ullock Pike 02-05-12
« Reply #2 on May 3, 2012, 12:57pm via the ProBoards Mobile App »

---

Thanks Jenny, I'm gutted as today the weather is great, and I would have been out somewhere, just sitting with my foot up!
All the times I've been up Skiddaw I've never seen cloud like it, it was 'hugging' and rolling down the fellside, it's a pity my crap photography doesn't do it justice!

---

Ad Montes Oculos Levavi