vertigo
Superhero






member is offline




follow me on twitter - @vertigo_alan





Joined: Aug 2008
Gender: Male


Posts: 2,345

monet208
New Member


member is offline









Joined: Mar 2009
Gender: Male


Posts: 3

Re: Wainwright Sculpture's
« Reply #31 on Mar 19, 2009, 2:27pm »

---

I have one of these -please see my posting on the general board
MackemMick
Trailblazer
member is offline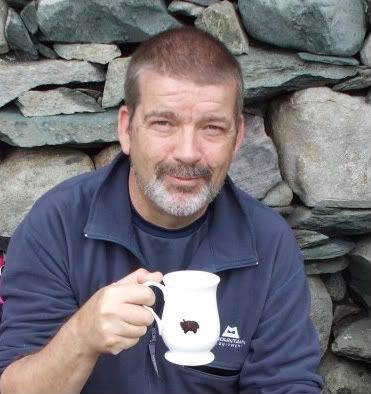 Per Mare Per Terram - Support "Help For Heroes"





Joined: May 2005
Gender: Male


Posts: 448
Location: Sunderland

Re: Wainwright Sculpture's
« Reply #32 on Mar 29, 2009, 10:36pm »

---


Feb 17, 2009, 9:47am, JB wrote:

I am sure you will be interested in the recent email received from Clive Barnard who did the sculpture.

Dear members,

I received a copy today of the Westmoreland Gazette dated Friday 5th February, it was sent to me by friends in Kendal who thought that I should be aware of the plans for a statue of A.W. for the town.

It was with great interest that I read the front page article outlining the proposed project , the contents of its article also brought back fond memories of a great and talented man, gained whilst he sat for me to sculpt his portrait in my old studio at Haverthwaite. This portrait bust carried out was originally the centre piece of a permanent exhibition to the great mans works originally located in the old barn at Brantwood and now resides in Kendal Museum.

I still have amongst my most treasured possessions, the glasses and pipe he gave me to help with the foundry's fabrication, along with a packet of Benson And Hedges cigarettes that he bought me, as he had smoked all mine. It turned out that A.W. would only agree to have a bronze portrait bust of himself providing that it was myself that carried it out. I remember I was amazed that he was even aware of my existence let alone approved of my work.

I remember that following one sitting the member of the Gazette who had driven him to my studio, suggested that there should be a life sized bronze statue of himself for the centre of Kendal. he exploded!! forcibly disagreeing with the proposal. He did however give me copyright on statues of himself and both, proposed and approved the range of limited edition figurines I produced of him using it.
From the perspective of someone who got to know him quite well, I think that A.W. would rather be remembered by the walkers who still read and use his marvellous guides and a society such as yours.

Yours sincerely

Clive Barnard

John





I have never seen an AW sculpture or minature figure on sale anywhere. I can't recall having heard of any such things or seen any thing on Ebay. Have I missed something?

http://www.independent.co.uk/news/uk/thi....ure-715458.html

Hmm

Mick

---
David
Superhero+
member is offline








Joined: Feb 2005
Gender: Male


Posts: 5,064
Location: Histon, Cambridge

Re: Wainwright Sculpture's
« Reply #33 on Mar 29, 2009, 11:17pm »

---


Mar 29, 2009, 10:36pm, MackemMick wrote:


Feb 17, 2009, 9:47am, JB wrote:

I am sure you will be interested in the recent email received from Clive Barnard who did the sculpture.

Dear members,

I received a copy today of the Westmoreland Gazette dated Friday 5th February, it was sent to me by friends in Kendal who thought that I should be aware of the plans for a statue of A.W. for the town.

It was with great interest that I read the front page article outlining the proposed project , the contents of its article also brought back fond memories of a great and talented man, gained whilst he sat for me to sculpt his portrait in my old studio at Haverthwaite. This portrait bust carried out was originally the centre piece of a permanent exhibition to the great mans works originally located in the old barn at Brantwood and now resides in Kendal Museum.

I still have amongst my most treasured possessions, the glasses and pipe he gave me to help with the foundry's fabrication, along with a packet of Benson And Hedges cigarettes that he bought me, as he had smoked all mine. It turned out that A.W. would only agree to have a bronze portrait bust of himself providing that it was myself that carried it out. I remember I was amazed that he was even aware of my existence let alone approved of my work.

I remember that following one sitting the member of the Gazette who had driven him to my studio, suggested that there should be a life sized bronze statue of himself for the centre of Kendal. he exploded!! forcibly disagreeing with the proposal. He did however give me copyright on statues of himself and both, proposed and approved the range of limited edition figurines I produced of him using it.
From the perspective of someone who got to know him quite well, I think that A.W. would rather be remembered by the walkers who still read and use his marvellous guides and a society such as yours.

Yours sincerely

Clive Barnard

John





I have never seen an AW sculpture or minature figure on sale anywhere. I can't recall having heard of any such things or seen any thing on Ebay. Have I missed something?

http://www.independent.co.uk/news/uk/thi....ure-715458.html

Hmm

Mick



Mick,

Info about these sculptures (stated to be a limited edition of 250) is given earlier on this Thread. One was on Ebay at the time of that post, and I believe it went for £350.

David
MackemMick
Trailblazer
member is offline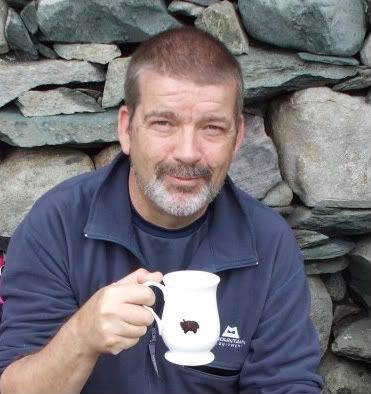 Per Mare Per Terram - Support "Help For Heroes"





Joined: May 2005
Gender: Male


Posts: 448
Location: Sunderland

Re: Wainwright Sculpture's
« Reply #34 on Mar 30, 2009, 12:19am »

---

David.

Fine, but who is Clive Barnard ? A famous sculptor

Search Google for your own name and see who gets a better result.

Mickelangelo


---
David
Superhero+
member is offline








Joined: Feb 2005
Gender: Male


Posts: 5,064
Location: Histon, Cambridge

Re: Wainwright Sculpture's
« Reply #35 on Mar 30, 2009, 8:58am »

---


Mar 30, 2009, 12:19am, MackemMick wrote:

David.

Fine, but who is Clive Barnard ? A famous sculptor

Search Google for your own name and see who gets a better result.

Mickelangelo




Now that's a different question. I wonder if someone like John Burland might know.

I suppose it's fair to say one claim to fame is that he knew AW, who sat for several sittings as he sculpted the commissioned (only) life-size bust.

I'd certainly like to own one of the 'miniature' sculptures.

David

kidstypike
Guest

Re: Wainwright Sculpture's
« Reply #36 on Mar 30, 2009, 9:12am »

---

Clive Barnard is a local sculptor from around the Backbarrow way. Don't know to much about him. He threatened to take legal action against Ulverston Council a while back over the Stan Laurel statue saying he had been given the original commission for it and the council commissioned Graham Ibbeson who is also in the frame for rhe AW statue.


MackemMick
Trailblazer
member is offline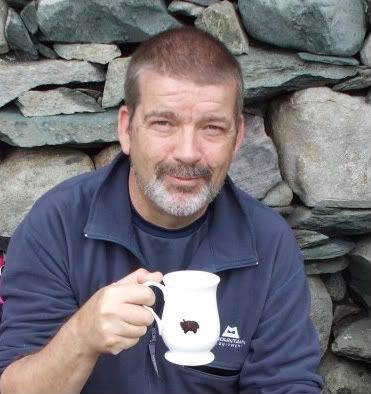 Per Mare Per Terram - Support "Help For Heroes"





Joined: May 2005
Gender: Male


Posts: 448
Location: Sunderland

Re: Wainwright Sculpture's
« Reply #37 on Apr 1, 2009, 12:09am »

---


Mar 30, 2009, 9:12am, kidstypike wrote:

Clive Barnard is a local sculptor from around the Backbarrow way. Don't know to much about him. He threatened to take legal action against Ulverston Council a while back over the Stan Laurel statue saying he had been given the original commission for it and the council commissioned Graham Ibbeson who is also in the frame for rhe AW statue.





Deja Vu

---